Seeking Adventure One Trawler at a Time
Trawlers are watercraft that exude curiosity. They stand out in a marina or mooring field, and collect the gaze while passing by. A strong allure that does not fade easily. We are often asked if we offer charter opportunities for the curious newcomer or those seeking to enhance existing trawler experience. Indeed, we do. Explore further into our charter section and the opportunities that exist for you. Opportunities exist for all abilities.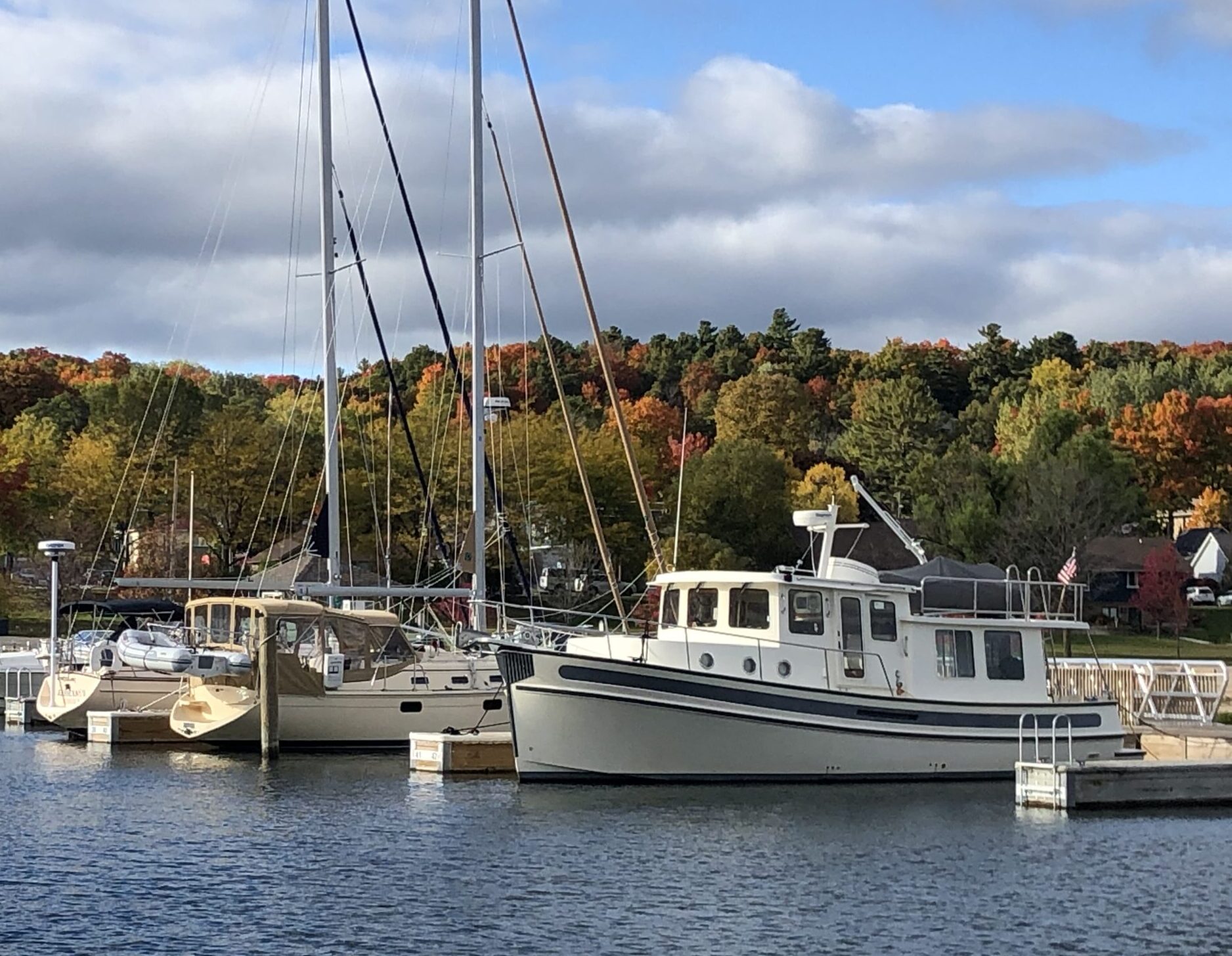 A Captained charter is the no hassle, forget the operational responsibilities of being in charge option. Itineraries can be scheduled or just let it flow with the weather and what seems interesting for the day ahead. It's the best step-in solution for a longer term charter with a less rigid schedule. Leave everything to the Captain to schedule and plan. A Captained charter allows further distance exploring our awesome cruising grounds for those not ready to take the helm solo.
Four and seven day itineraries available
Envision being aboard a trawler with a Captain to share their knowledge and skills with those who desire to learn and discover what this "trawler lifestyle" is all about. Our Pilot Charter program may be the perfect solution for potential transition to ownership or the trawler school graduate with larger boat desires .
A maritime Pilot oversees navigating and maneuvering safely while arriving or departing a port. When their responsibilities are completed, they leave the vessel. Pilot Charters is based on that procedure. You will be involved with most facets of maneuvering, navigating, course planning and securing the vessel. After your harbor arrival, the Pilot vacates the vessel until the next morning leaving you and your guests with the freedom and responsibility of keeping the vessel ship shape until your Pilot returns the next morning.
If you are not ready to "Learn and Earn" through our Trawler School, Pilot Charters is a great option to experience what the trawler lifestyle is all about firsthand.
Three nights in Elk Rapids, Suttons Bay, Northport, or Leland

Ideal for larger vessel transition or ownership interests
The title describes exactly what it is. You are the Captain with total control and responsibility of the vessel and crew safety. Weather considerations, close quarters maneuvering, slip arrangements, and proper anchoring ultimately falls upon the Bareboat Charter Captain and crews responsibilities.
The Bareboat charter option is for the competent Captain and crew, with experience on a similar or larger size and type of vessel. The commitment to our generous owners to maintain their investment and qualify prospective bareboat charter clients is of utmost importance. Our requirements and expectations are stringent.
Bareboat chartering requires the following conditions be satisfactorily met.
Extended experience on similarly sized vessel

One crew member with similar extended experience

Marine Experience Resume' Submission


Trawler Examination Ride for first time charter clients

Captains License / Formal Endorsement / Marine Certifications


Fresh water seas, fresh coast or third coast. Regardless of how it's referred to, its stunning. Colorful bays and picturesque anchorages adorn the Northern Great Lakes. Harbors dot the shores in quaint villages and small towns. It's a fresh water paradise that allures cruisers return year after year.